Welcome To "The Funding Guy" Media Center

Are you seeking an engaging, well spoken, lending expert that can entertain and breathe life into breaking financial stories? Would your audience benefit by learning cutting edge strategies on how they can go from being treated like a sidebar to being treated like a celebrity by their local bankers. If yes, Edward E. Felder, Jr. "The Funding Guy" (aka) the Robin Hood of banking is your guy. Raised in the South Bronx, Edward cut his teeth in banking at some of Wall Street's most prestigious financial institutions by age 20. After touring the Southeast training bank presidents how to adequately underwrite their small business loan portfolio's; he started his own boutique lending firm winning nearly $350 million in funding for entrepreneurs who were originally denied financing by their local banks.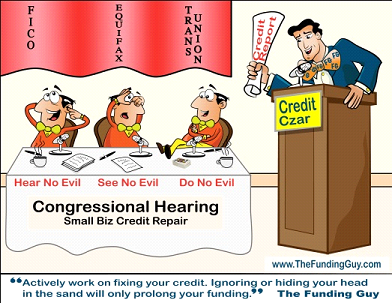 The newly minted author of "It's Money In The Bank: 7 Insider Tips To Financing Any Small Biz" and creator of The Funding Guy cartoon series, Edward is on a mission to teach aspiring entrepreneurs the short cuts "insider secrets" to easily winning funding from even the most conservative of bankers.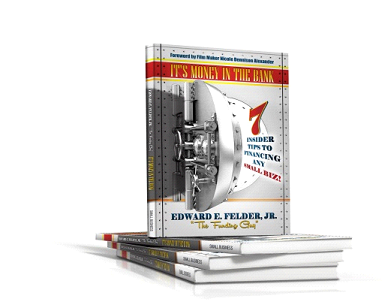 Edward is available to wow and inspire both radio listeners and TV audiences by emailing info@TheFundingGuy.com If you need an immediate response, please call 813 245-3293 . A few of the fun topics he'd be thrilled to discuss on the show include: 1. Let them eat Cake …Why bankers don't give you the time of day. 2. How to go from being a sidebar … to a celebrity in your lenders eyes! 3. 1 Secret To Winning OMG … Funding! 4. Secrets To Laughing Out Loud … All The Way from The Bank! 5. One Powerful Tool To Outsmart Your Banker! For further information, on It's Money In The Bank or Edward's Lending expertise click the following links:
PRESS RELEASE
Ex-Banker details insider secrets to drastically increasing entrepreneurs' abysmal loan approvals.
Tampa, Florida, USA. July 07, 2013 – Tampa, Florida based Edward E. Felder, Jr. MBA, a widely acclaimed financing specialist and the CEO of Supplier Funding.com, has announced the release of his first book "It's Money In The Bank: 7 Insider Tips To Financing Any Small Biz!". Witty and inspirational, It's Money In The Bank, is expected to be a surefire hit with aspiring entrepreneurswho have historically approached their funding, like a deer in headlights; blindly darting from lender to lender clinging to their dreams, fighting for their businesses future. Affectionately known as "The Funding Guy", Felder shares insider tips that will teach aspiring entrepreneurshow to win friends and greatly influence their bankers. Given banks paltry record of lending to smallbusinesses with revenue under $1,000,000, this book will certainly be an eye opener and game changer forentrepreneurs. Asked why he wrote It's Money In The Bank, Felder states, "after years of fielding heartbreaking calls frommom and pop retailers, restaurateurs and gov't subcontractors on the verge of losing lucrative opportunitiesdue to their inability to win working capital; I felt compelled to share the secrets used by my firm to win nearly $350 million in funding for clients who were originally denied financing by local banks. He continued by saying "it was a blast writing such a fun book that's going to inspire and level the playing field for scores of business owners who formerly used the shotgun approach to winning funding." If the rave reviews and testimonials from small business titans like Kelly Cole, Author of Conversation With Sharks: Success Secrets Share by ABC Shark Tank, who proclaimed, "It's Money in The Bank, is the Answer To Every Small Business Owners Prayers" or John William Templeton, Chief Economist of IBIS Partners, LLC and Co-Founder of National Black Business Month who says, "Felder's fun, easy-to-digest approach makes this book a must read at any stage of operations." is any indication, It's Money In The Bank, will be an amazing blueprint for entrepreneurs seeking funding to kick start their start-ups. If you were moved by Think and Grow Rich and inspired by Rich Dad Poor Dad; "I can't wait for you to getyour hands on It's Money In The Bank", says the 20 year lending executive. "After reading this 130 pagebook, you'll walk away more financially astute, a smile on your face and a proven system for thoroughly impressing your banker."
#####
To read excerpts of the book or to listen to a snippet of the audio book you're invited to visit www.TheFundingGuy.com. For further information on "It's Money In The Bank: 7 Insider Tips To Financing Any Small Biz!" contact Funding Guy Publishing, LLC at 813 245-3293 or email info@TheFundingGuy.com.