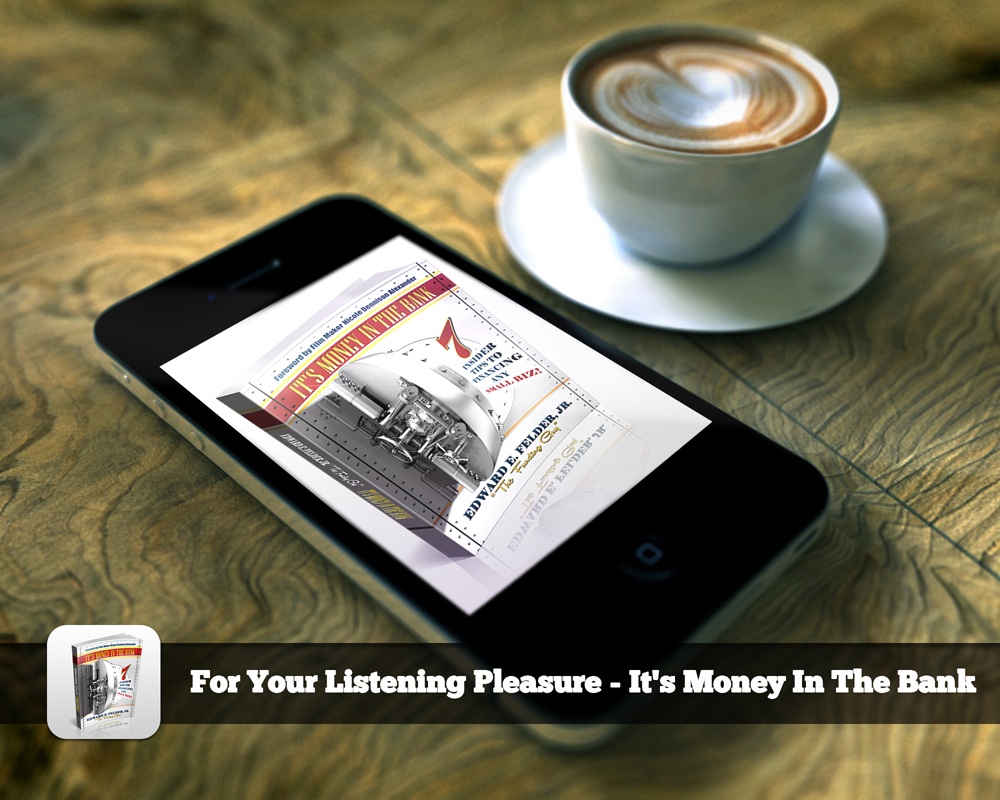 I'm thrilled you stopped by to listen to a snippet of the all new audiobook for It's Money In The Bank: 7 Insider Tips To Financing Any Small Biz!   Kickback, throw up your feet and prepare yourself for an amazing journey of how to win friends and influence your banker.   Engaging and humorous you'll quickly find yourself laughing out loud,reaching for a pen and pad to scribble valuable funding notes.   If you've enjoyed this sample audiobook as much as I did creating it for you,then I invite you to do three things.
1. Purchase the entire audiobook for android to night.
2. Order a paperback book for an aspiring entrepreneur
3. Post this link to your Facebook page and help us spread this amazing message of how to think and grow rich.
4. Ok just one more thing … subscribe to our newsletter and receive powerful funding tips throughout the year.